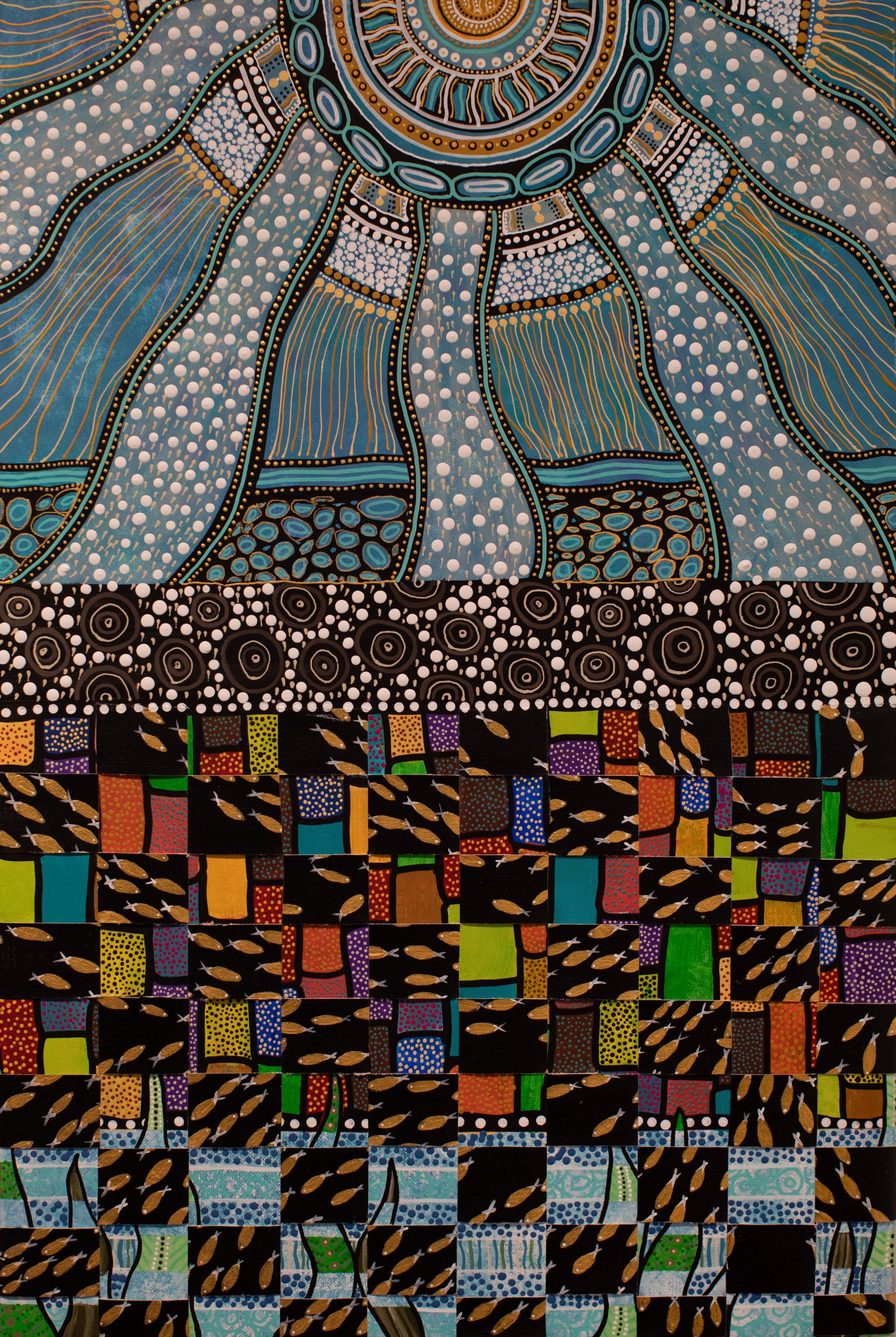 Umbarra (Black Duck) takes flight!
A collaboration with Boomalli Aboriginal Artists Co-operative and Umbarra Aboriginal Cultural Centre.
The theme for the exhibition is 'to inspire' and exhibiting artists have created works around what inspires them as artists from community who care for Country and our peoples.
From the sea to the mountains and waterways, the Yuin/Ngarigo peoples of the South Coast of NSW continue to care for Country through traditional and cultural practices, which have been passed down for many generations.
"This exhibition was first spoken about 5 years ago, so after many challenges and hurdles like the bush fires and COVID, we have finally arrived, or landed. When I first walked into Boomalli in 2017 for my first viewing, I was moved by the energy in the Gallery. The artwork was captivating and powerful, full of colour and mystery. I was impressed by the layout, the artists were glowing and there was this excitement with much laughter.
 What I felt and saw at Boomalli prompted me to talk to Uncle Jeffrey Samuels and he encouraged me to mention my idea to Kyra. Then the talks with Umbarra and Yuin/Ngarigo artists began. Boomalli has certainly had a big impact with my ideas and to encourage my Yuin/Ngarigo brothers and sisters"
– Eddie Stacey Cruse
Virtual Tour